HISTORY
Since 1982, CM4 serves all industrial sectors. In these 30 years our team has maintained a steady growth, incorporating innovation in each of our products without losing the direct and personal relationship with all of our customers.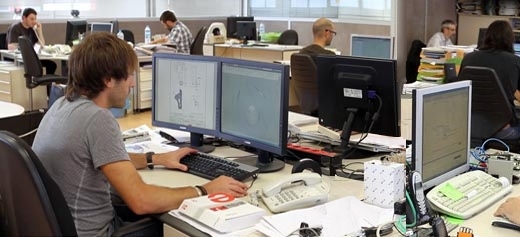 WORK TEAM
Our work team consists of highly qualified personnel in different fields of engineering: mechanical, electrical, electronics, information technologies, communications, industrial automation and processes.
Our team share one interest: Ensuring customer the most innovative solutions.
We optimize your processes, we advise technologically and provide effective and efficient results.
FACILITIES
CM4 Cervelló is located at 10 minutes from the city of Barcelona and 15 minutes from the airport.
We work with the latest innovations in software: Autodesk Inventor (3D design, dynamic simulation of mechanisms, finite elements calculation) providing solutions in any format (CATIA, SolidWorks …), Labview and TwinCAT VisualBasic and Visual C (programming), Eplan (wiring diagrams), Vision artificial by Labview.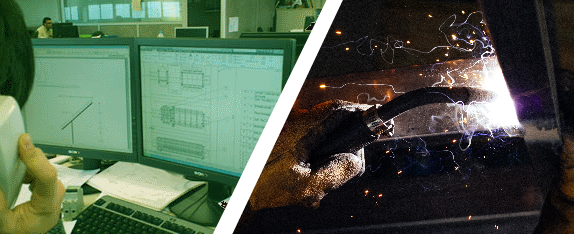 WORK WITH US
We want to have the best team to allow us to continue to incorporate innovation in each of our processes.
To do so, please send your CV, and if your candidacy fits the profile we are looking for, we will contact you.